5 Steps to Upgrade Your HVAC Air Filtration
Is the indoor air quality in your building poor? Do you think your air filtration system needs an upgrade? Over time, HVAC equipment tends to break down and, in some cases, it no longer supports your needs. Even with a good maintenance plan in action, parts can fail and air filtration requirements might change.
If you believe you must upgrade your HVAC filtration system, here's what you need to know.
Why Good HVAC Air Filtration Matters
Breathing clean air is important for human health, but that requires filtration. In most buildings, air is filtered through a central HVAC system so that it doesn't make people sick.
Do HVAC Air Purification Systems Really Work?
According to many studies, air purifiers work. For example, this EPA research review found that 10 out of 11 studies showed that air purifiers created a statistical improvement in cardiovascular health. That's a big deal!
How to Tell if You Need an HVAC Air Filtration System
There are several key signs that indicate your air filtration system isn't functioning as it should. Since poor air quality negatively affects health, one sign to watch out for is people coughing, sneezing, or having difficulty breathing. Other signs include headaches, fatigue, and irritation of the throat, nose, and eyes. If people occupying your building are experiencing these symptoms, you might need to upgrade your HVAC air filtration system.
When it comes to physical indicators, dust accumulation is a big sign that something is wrong with your filtration system. It's possible that your filters are just dirty and need to be replaced, but it could be caused by other issues, like build-up in your ducts or a system that works too hard to compensate for restricted airflow caused by other factors.
If your air filtration system isn't performing at its best, it's probably time for an upgrade.
If you are currently experiencing poor air quality, check out this article on how to troubleshoot common HVAC problems.
How to Upgrade Your Building's Air Filtration System
Does your building's HVAC system need an upgrade? Are you experiencing poor quality air when you should have clean air circulating throughout your building? Here's what you can do:
1. Assess Your Current Air Filtration Setup
The first thing you need to do is assess your current HVAC system, including all filtration equipment and your maintenance program. You might find it beneficial to upgrade your filters to something with a higher efficiency to make your system run better. However, you still need to check out your equipment. There are so many different reasons an HVAC system might become impaired, and upgrading may not solve every issue. You may also need to alter your unit's control options to support the fan in running longer, change your filters more frequently, clean your air ducts, trim them for a better fit, and seal them in to prevent bypass.
In many cases, upgrading your filters will be a good move. However, it's important to get a professional opinion on which you should use with your unit. By nature, filters restrict air flow, and the higher the MERV rating, the more airflow they will restrict. This means you'll need to carefully plan your upgrade to prevent damage from an increase in pressure. If you use the wrong filters that restrict airflow too much, you can damage your HVAC unit enough to make performance drop.
The other issue to keep in mind when upgrading filters is that higher MERV ratings aren't always better. The higher the rating, the faster they'll collect dust and other particles and more frequently they'll need to be changed.
Your HVAC unit might not be suitable for using higher-grade filters. The main thing you need to be concerned about is restricting too much airflow. Where modifications are concerned, sometimes you can overcome higher static pressure by increasing the fan speed to make the airflow the same, but this hinges on your fan's motor being able to handle a higher electrical load.
Another common modification is opting for deep-pleated filters. These will increase the amount of dust and debris that gets captured, but without a major drop in pressure. For instance, some commercial HVAC systems come with 2-inch filter racks. If you use a 2-inch pleated filter and find that it restricts airflow too much, you can upgrade your filter rack to accommodate a 4-inch or 6-inch filter.
You may also benefit from modifying your ductwork design to improve efficiency and make it easier to keep clean.
4. Get Additional Equipment
If you're struggling to manage the air quality in your space, you can add a standalone "air scrubber" device to your central HVAC system to get better filtration. These units can be freestanding, mounted to a duct or the ceiling, or anywhere else you may need.
An air scrubber will make a significant difference in cleaning the air, but some units are quite noisy. If you need a quieter operation, there are units with acoustic linings. Check the manufacturer's manual for decibel ranges before buying one.
5. Replace Your HVAC Air Filtration System
It's entirely possible that you might need to replace your air filtration system with new equipment. When you take this route, you'll have the opportunity to address your specific filtration requirements before committing to any particular setup.
Another benefit to replacing your system is that you can get a custom HVAC install that better addresses your specific requirements. For instance, you can get an HVAC unit that comes with better filtration options and additional components that help to move air better when experiencing heavier loads. You can also get bigger filter racks from the start, prefilters, and fans with variable speeds that can adjust themselves as needed.
SUI: Industry-Leading HVAC Air Filtration Services
If you're wondering whether you should replace or repair your HVAC system, that's a question best left to a pro. The best way to determine what you need is to get a professional inspection to pinpoint your air quality issues. You might be able to modify your existing system to upgrade some of your components, but if that's not possible, a new system is your best option.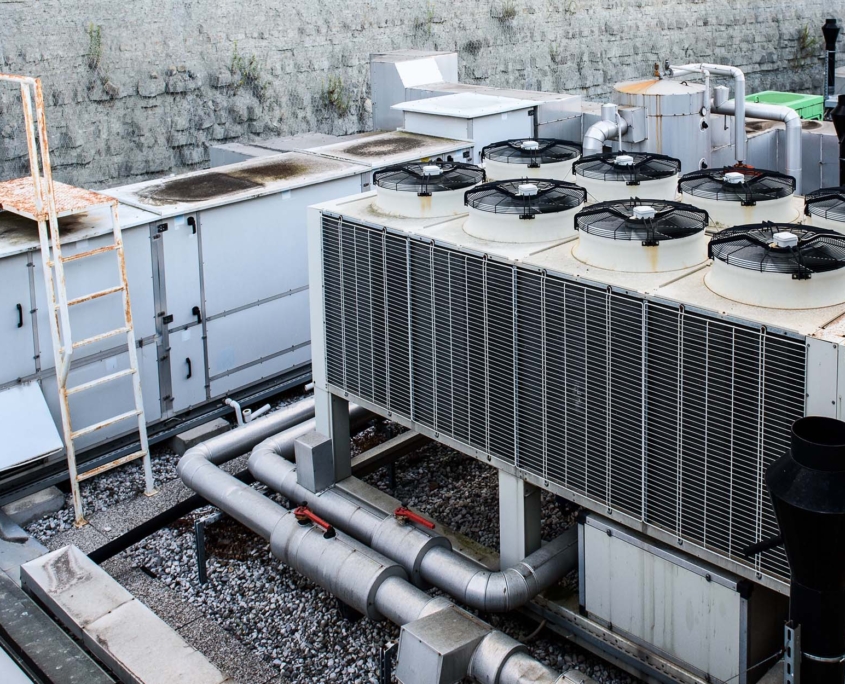 https://www.suihvac.com/wp-content/uploads/2023/05/Industrial-Heating-Ventilation-and-Air-Conditioning-Recuperator_.jpg
1250
2000
digitalteam@viamark.com
https://www.suihvac.com/wp-content/uploads/2021/01/SUI-Logo-copy-300x110-1.png
digitalteam@viamark.com
2023-05-18 09:00:37
2023-12-01 15:27:31
5 Steps to Upgrade Your HVAC Air Filtration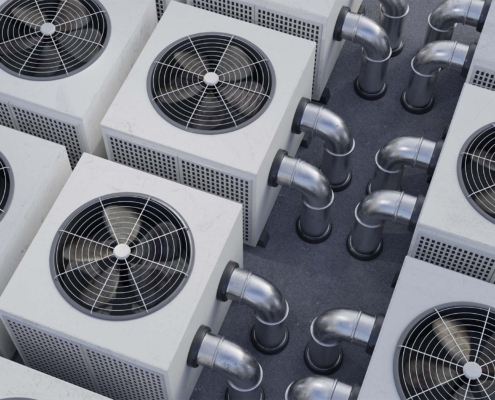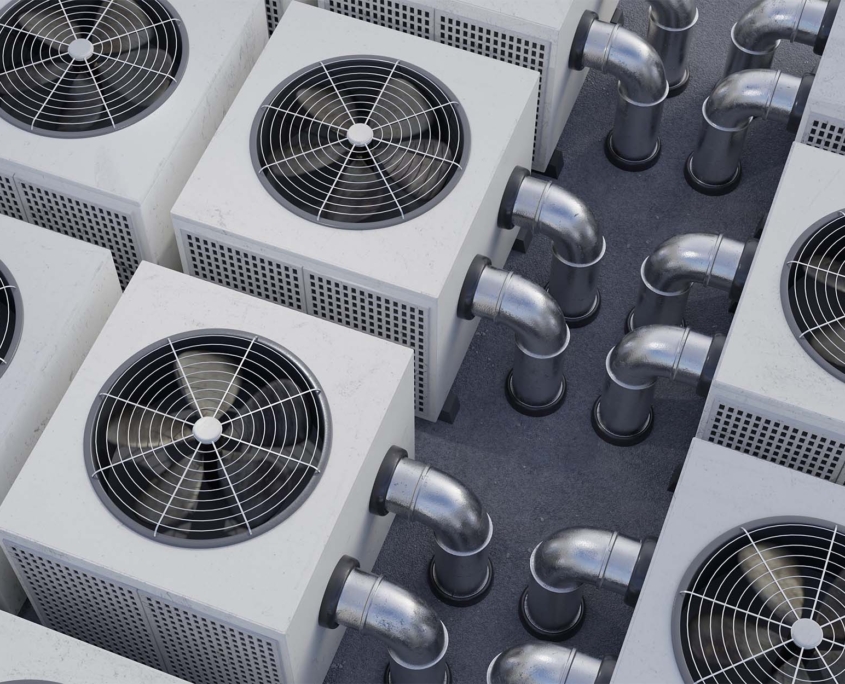 https://www.suihvac.com/wp-content/uploads/2023/05/HVAC-units-heating-ventilation-and-air-conditioning._.jpg
1250
2000
digitalteam@viamark.com
https://www.suihvac.com/wp-content/uploads/2021/01/SUI-Logo-copy-300x110-1.png
digitalteam@viamark.com
2023-05-16 09:00:32
2023-12-01 15:27:31
Addressing HVAC Ventilation Concerns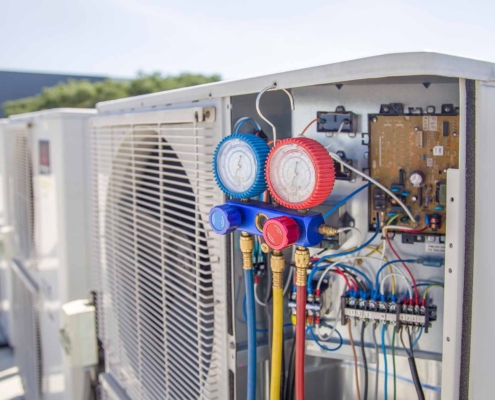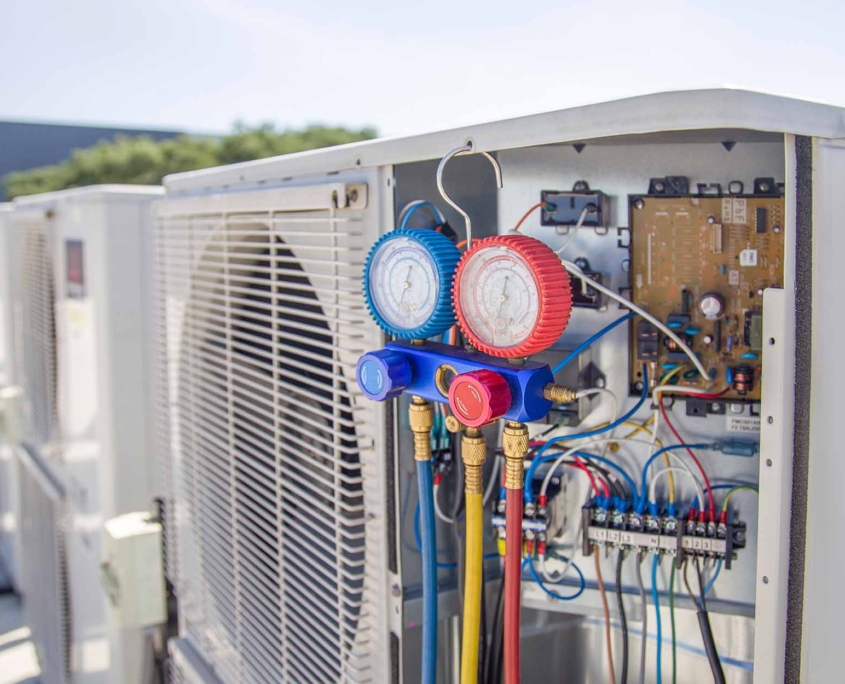 https://www.suihvac.com/wp-content/uploads/2023/04/Air-conditioning-HVAC-service-technician-using-gauges-to-check-refrigerant-and-add-refrigerant._.jpg
1250
2000
digitalteam@viamark.com
https://www.suihvac.com/wp-content/uploads/2021/01/SUI-Logo-copy-300x110-1.png
digitalteam@viamark.com
2023-04-20 09:00:29
2023-12-01 15:27:31
Why You Should Leave Commercial HVAC Maintenance to the Professionals
About
Service Unlimited has worked for nearly 60 years to become your single source HVAC solution. We are your partner in providing a climate that boosts your company's future through the most energy-efficient practices and services that promote the longevity of your equipment.