Addressing HVAC Ventilation Concerns
Is your building's ventilation system working properly, providing clean air throughout the space? Have you had your indoor air quality tested recently, only to find out it's not that great? If your HVAC ventilation system could use a boost, there are several ways to optimize performance. One of the most important things to address is ventilation verification and energy efficiency optimization.
What Is Ventilation Verification?
Ventilation verification and energy optimization usually go together, and this process is a physical assessment of a building's HVAC infrastructure. When performed by a professional, this assessment reveals opportunities to make adjustments, upgrades, modifications, and repairs that will improve the indoor air quality and the performance of your system.
If you need to replace your HVAC system, they'll let you know. The goal is to achieve better quality air in the most energy-efficient way possible.
When suggesting upgrades and modifications, professional technicians will keep important regulations in mind. For instance, commercial HVAC ventilation and filtration systems must meet or exceed OSHA's requirements along with any state or local regulations.
Furthermore, schools have some of the strictest HVAC ventilation requirements that require meeting recommendations set by the World Health Organization (WHO) and other agencies depending on the state. These requirements center on functionality as well as energy efficiency.
Ventilation verification is necessary for making sure an HVAC system meets all the proper regulations, but it's also crucial for the health of your building occupants.
Why Optimal Ventilation Is Important
Improper ventilation inside of a building can be a major problem for people with allergies, but it can also negatively impact everyone's health. It tends to produce poor indoor air quality, which means people are breathing in dirt, dust, and other particles that can cause health problems. Sometimes, it even causes CO2 to build up, which is detrimental to cognitive function when inhaled.
Some of the health hazards associated with poor airflow include:
Risk of heart attack or stroke
Risk of developing lung cancer
Dizziness
Nausea
Headaches
Poor ventilation also reduces productivity, which can hurt metrics such as student performance and worker efficiency if they don't get clean air. Airborne contaminants that can cause health problems include:
Dirt and dust
Tobacco smoke
Volatile Organic Compounds (VOCs)
Vehicle emissions, like nitrogen dioxide (NO2), ozone (O3), particulate matter (PM), and sulfur dioxide (SO2)
Allergens like mold, animal dander, and pollen
Viruses
Bacteria
Lead
Paint fumes
Radon
Asbestos fibers
Formaldehyde
Carbon monoxide
A mechanical HVAC ventilation system is designed to bring in air from outside and then filter that air before recirculating it throughout the building. If any of these contaminants are present in the air, and your ventilation system isn't filtering them out, ventilation verification can help you figure out why.
If your business is looking to improve your HVAC ventilation systems, learn why experts like SUI are the best to call.
5 Benefits of HVAC Ventilation Verification and Optimization
1. Pinpoint Your Exact Problems With Precise Measurements
You can only optimize your HVAC system when you measure its performance. By measuring several aspects of your system, you can pinpoint your inefficiencies in both air quality output and energy efficiency. This requires installing equipment like flow meters and sensors that measure temperature and pressure, which is something a professional company can do for you. Once you know what's going on, you can make improvements to your system and bring it up to speed with your needs as well as regulations.
2. You'll Get a Professional Opinion
It can be tempting to guess how well your system is performing, but that won't help you achieve your goals. For example, if you're trying to reach a specific goal of saving money by reducing energy output, you'll never know how much you're actually saving unless you get a professional assessment.
Likewise, it's crucial to test the air quality properly. You'll have a much easier time optimizing your HVAC ventilation system when a professional technician takes a look. There really is no room for guesswork.
3. Less Liability for Lawsuits
Of all the benefits associated with ventilation verification, this one is a big deal. You can be sued and held liable for not maintaining clean air in a building you operate. Poor indoor air quality is considered to be unsafe working conditions because of the impact on health.
One example of this is when the EPA's largest union filed a grievance for being forced to work in a vehicle testing warehouse without proper ventilation. In the end, workers won the right to telecommute. This could have easily turned into a lawsuit had the EPA not been willing to cooperate with its union members.
Since poor air quality creates bodily distress over time, you won't always see a lawsuit coming. It could be filed by former employees or building tenants many years after they've left. If they can prove causation, you're unlikely to win the lawsuit.
On the efficiency side of the equation, ventilation verification can help you lower your energy bills in addition to making sure you're up to speed with environmental regulations.
Energy bills can be extremely high. With older units, about 37 cents for every dollar you spend on heating goes to lost energy. You can recover about 30 cents per dollar with an energy-efficient HVAC system, which has the potential to reduce your overall costs by thousands of dollars.
If you're in charge of running a commercial space, like an office, hospital, school, or industrial facilities, the people who work there will be more productive when the air is clean. This ultimately supports your profitability in the long run.
Optimize Your HVAC ventilation system With SUI Today
First things first, get your indoor air quality tested to find out where you stand. From there, test your HVAC equipment to see if you can increase the unit's performance efficiency or reduce its energy footprint. After testing, you might discover that you need a few repairs or a complete replacement. Either way, when you call a professional HVAC technician to inspect your ventilation system, they'll use their knowledge and expertise to make recommendations based on your goals. Whether you're concerned about the air quality in your facility or you just want to make sure you meet all ventilation regulations, getting a professional inspection is the first step.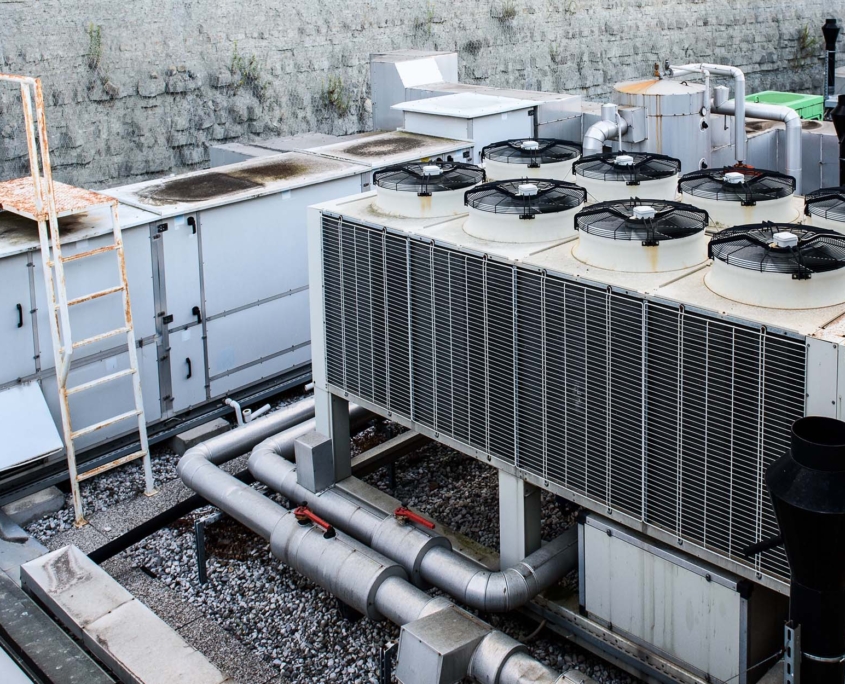 https://www.suihvac.com/wp-content/uploads/2023/05/Industrial-Heating-Ventilation-and-Air-Conditioning-Recuperator_.jpg
1250
2000
digitalteam@viamark.com
https://www.suihvac.com/wp-content/uploads/2021/01/SUI-Logo-copy-300x110-1.png
digitalteam@viamark.com
2023-05-18 09:00:37
2023-12-01 15:27:31
5 Steps to Upgrade Your HVAC Air Filtration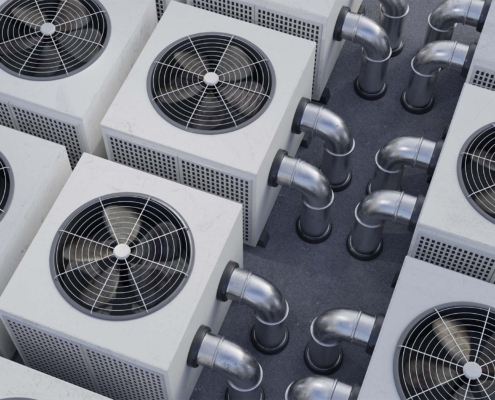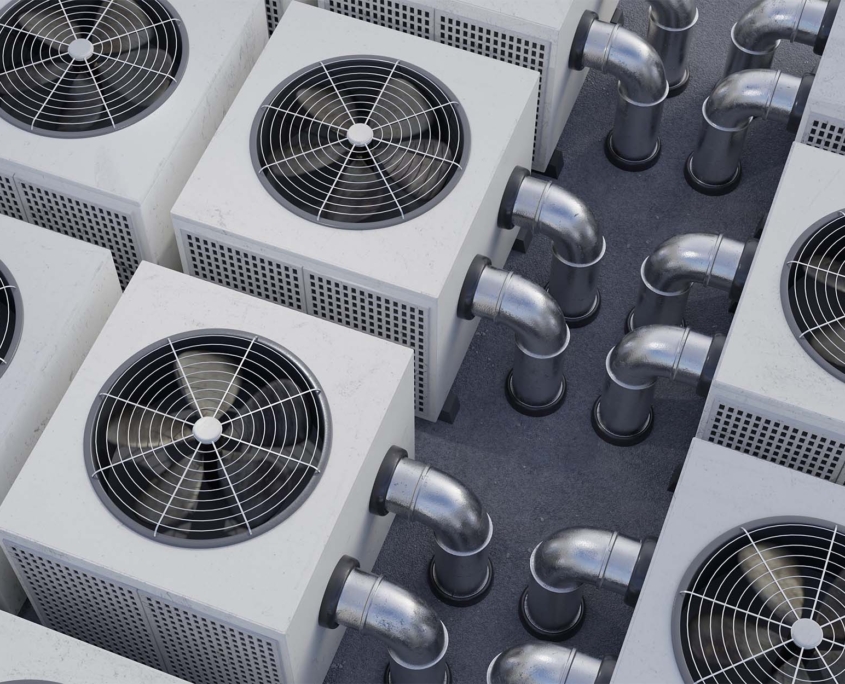 https://www.suihvac.com/wp-content/uploads/2023/05/HVAC-units-heating-ventilation-and-air-conditioning._.jpg
1250
2000
digitalteam@viamark.com
https://www.suihvac.com/wp-content/uploads/2021/01/SUI-Logo-copy-300x110-1.png
digitalteam@viamark.com
2023-05-16 09:00:32
2023-12-01 15:27:31
Addressing HVAC Ventilation Concerns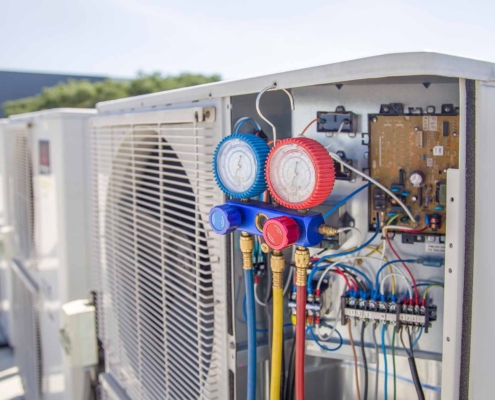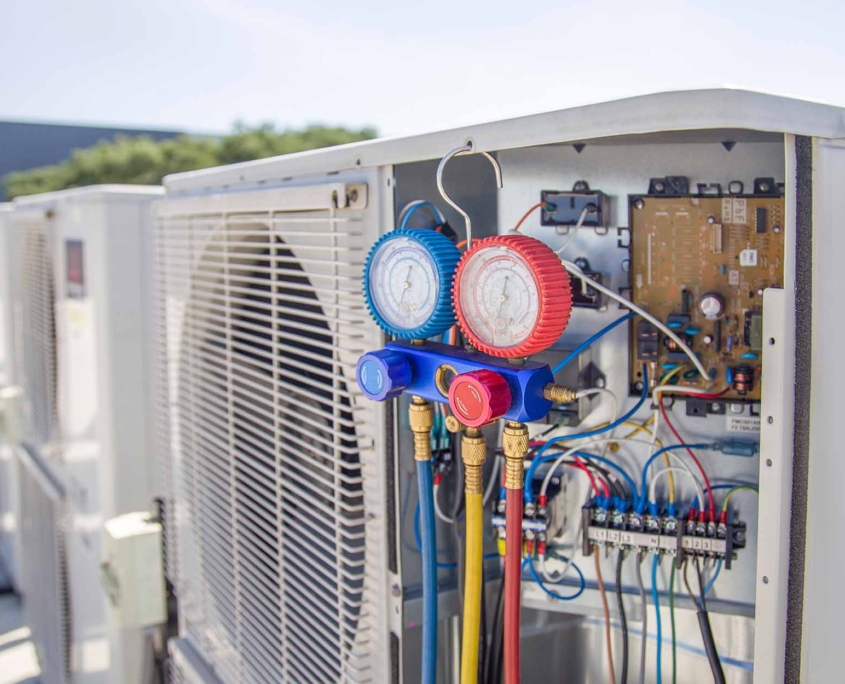 https://www.suihvac.com/wp-content/uploads/2023/04/Air-conditioning-HVAC-service-technician-using-gauges-to-check-refrigerant-and-add-refrigerant._.jpg
1250
2000
digitalteam@viamark.com
https://www.suihvac.com/wp-content/uploads/2021/01/SUI-Logo-copy-300x110-1.png
digitalteam@viamark.com
2023-04-20 09:00:29
2023-12-01 15:27:31
Why You Should Leave Commercial HVAC Maintenance to the Professionals
About
Service Unlimited has worked for nearly 60 years to become your single source HVAC solution. We are your partner in providing a climate that boosts your company's future through the most energy-efficient practices and services that promote the longevity of your equipment.