The Benefits of Building Automation Heating and Cooling Systems
One of the most efficient and cost-effective ways to maintain a comfortable indoor environment is through the use of building automation heating and cooling systems. From energy savings to improved comfort levels, they offer numerous benefits to property owners.
In this article, we'll explore a few of these advantages in more detail as well as go over signs your property may need an automation system. Read on to find out why investing in a building automation heating and cooling system may be the right decision for your space.
The Importance of Building Automation
First, let's talk about the importance of climate control in air conditioning and building automation heating and cooling systems. The first thing that probably comes to mind on this topic is the thermostat on your wall. However, the thermostat is only one piece of the puzzle. Modern HVAC systems installed by SUI come equipped with a level of control that building owners could only dream of previously.
Building automation systems monitor and maintain the temperatures in an indoor environment unlike old-school systems that pump air into a space. Over the years, we have become more precise with temperature and humidity controls, resulting in healthier, more comfortable, and more consistent indoor environments.
Signs Your Property Needs Energy-Efficient Building Automation
As a property owner, it's always important to be aware of any signs indicating that you may need to upgrade your building's heating and cooling systems. Outlined below are a few of these hints:
High Energy Bills: If your energy bills start to rise steadily over time, it could be due to an inefficient HVAC system. Upgrading a building automation system can help you reduce energy usage and costs.
Uneven Temperature Readings: Noticing certain areas of your property are consistently too hot or too cold while other rooms are at comfortable temperatures? This could indicate that your current heating and cooling system isn't adequately distributing air throughout the space.
Frequent Breakdowns: If you're dealing with frequent breakdowns or repairs for your current HVAC system, it could be a sign that it's time for a new system altogether.
Age: If your current HVAC has been around for more than 10 years, it could be time for an upgrade. Newer models tend to have better technological advancements in energy efficiency.
Considering installing a building automation heating and cooling system for your space? Learn how Service Unlimited can help today.
The Benefits of Building Automation Heating and Cooling Systems
Depending on the scale and complexity of a given facility, SUI's building automation systems are capable of zoned heating and cooling, air quality monitoring, and more. The best part is that these efficient heating systems can be controlled remotely and moderated through automation tools. They also generate predictable energy bills year-round.
Building automation makes heating and air conditioning systems more flexible in two distinct ways. The first is about how you control the system, and the second is about what those controls allow you to do. Modern HVAC units are integrated components rather than separate systems. While every unit isn't independently controlled, this setup allows for greater access to each of the qualities you care about, all from your mobile device.
Many HVAC systems have zone climate control measures that change the heating or cooling for a specific area of your home or office. Zone automation systems offer remote monitoring and control options to help you change the temperature no matter where you are. If you've ever been on vacation and realized you left the heat or AC on, mobile controls help you solve that problem quickly.
Predictable Utility Bills
The enhanced control and monitoring of building automation systems offer the secondary benefit of eliminating the surprise of utility bill costs every month. Automation systems allow you to optimize for energy efficiency or consistent internal temperatures.
Energy-efficient commercial heating controls give you power that the "set it and forget it" thermostats of the past could not.
Automation and monitoring systems aren't limited to controlling air temperature. Humidity is a significant factor for productivity in the workplace and comfortable living at home. If you're waking up every morning with dry, cracked skin or if the office feels muggy, morale will take a hit.
Because the HVAC system primarily regulates humidity, automation allows you to create an environment that is a shelter from harsher conditions outside. For retail spaces especially, this can directly affect your bottom line through sales. There's nothing like walking into a cool store on a humid summer day. And it's often difficult to leave.
One of the most significant benefits of energy-efficient building automation is letting managers take their hands off the wheel. Once a system has been calibrated correctly and properly maintained through a preventative maintenance agreement, automated control systems can take the reins. Facility managers have better things to worry about than adjusting thermostats throughout a facility, and automation tools let a system work with them instead of against them.
Service Unlimited Specializes in Building Automation Heating and Cooling
Whether multiple systems in an industrial facility need seamless integration or a homeowner is looking to make temperature adjustments with the touch of a button, Service Unlimited has it covered. We provide building automation HVAC services to keep your space properly heated and cooled.
We've developed a reputation for reliable, comprehensive, turnkey HVAC services that few other contractors can match. From initial design and engineering to final installation and ongoing preventative maintenance, our services ensure that your HVAC system operates efficiently throughout the year. Give us a call today to see how you can take control of your heating and air in a way you never thought possible.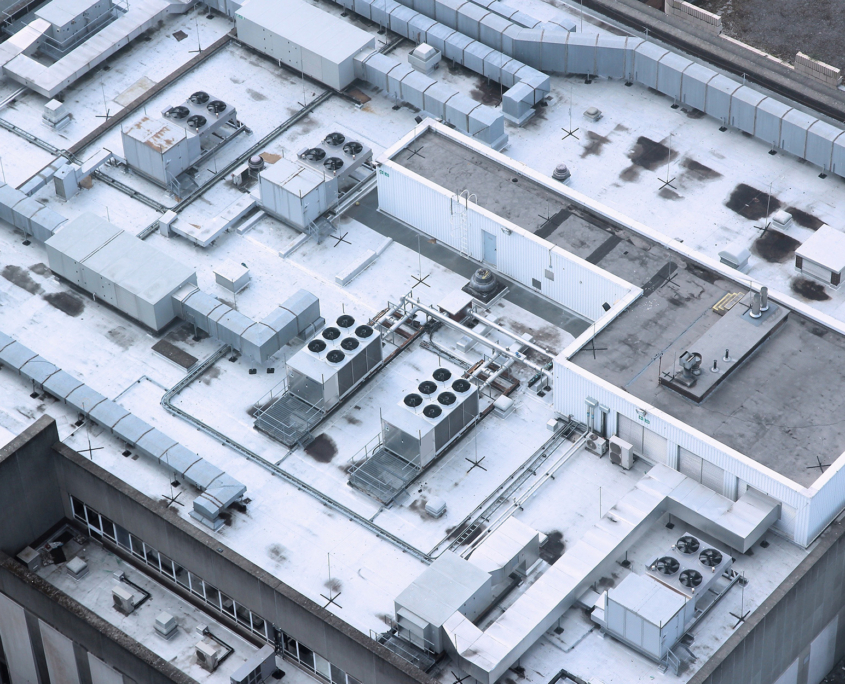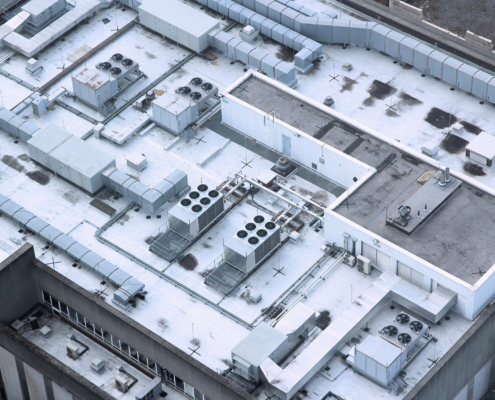 https://www.suihvac.com/wp-content/uploads/2022/12/When-Should-I-Replace-My-Commercial-HVAC-System_.jpg
1250
2000
Ike Oji
https://www.suihvac.com/wp-content/uploads/2021/01/SUI-Logo-copy-300x110-1.png
Ike Oji
2022-12-19 09:00:00
2022-12-15 20:43:48
When Do You Need to Replace Your Commercial HVAC System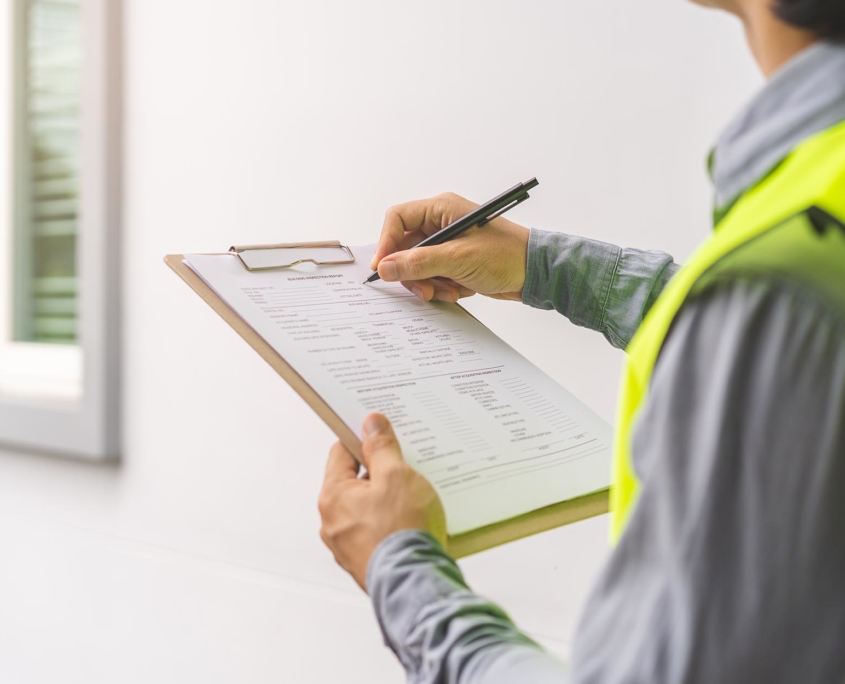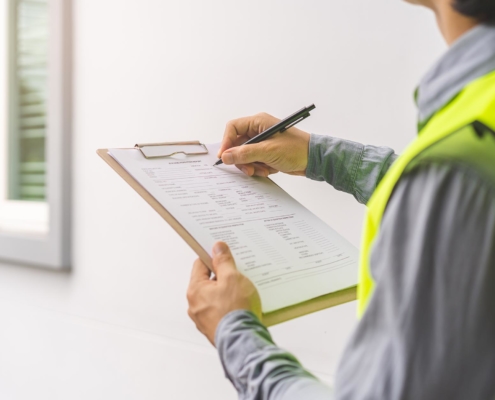 https://www.suihvac.com/wp-content/uploads/2022/11/How-to-Prepare-a-Maintenance-Budget-looking-at-clipboard.jpg
1250
2000
Spencer Smith
https://www.suihvac.com/wp-content/uploads/2021/01/SUI-Logo-copy-300x110-1.png
Spencer Smith
2022-11-09 09:00:00
2022-12-18 23:20:06
How to Prepare a Maintenance Budget
About
Service Unlimited has worked for nearly 60 years to become your single source HVAC solution. We are your partner in providing a climate that boosts your company's future through the most energy-efficient practices and services that promote the longevity of your equipment.