VRF Vs. Split-System HVAC Solutions: What's the Difference?
VRF and split-system HVAC solutions are types of ductless systems. Service Unlimited recommends VRF systems for use in large commercial buildings requiring HVAC units. In contrast, split-system HVAC units are often used in residential settings. While other HVAC systems are helpful, ductless systems provide benefits like energy efficiency, better climate control, and less hassle from dealing with the inevitable leaky ducts—commercial HVAC Delaware professionals at Service Unlimited offer split-system and VRF system installation for various ductless HVAC solutions. Read on to discover which ductless system best suits your commercial building.
A variable refrigerant flow (VRF) HVAC system is a newer innovation. This system is sometimes called a VRV or variable refrigerant volume system, but VRF is more common.
VRF systems have one compressor and one condenser in their outdoor unit that sends refrigerant and air to multiple evaporators in the indoor unit. This system's two units connect with control wires that regulate the refrigerant flow to each evaporator in the indoor unit.
The control wires vary with the compressor's speed according to the evaporators' refrigerant needs, hence the "variable" in the VRF system's name. Ideal for large structures, VRF systems simultaneously heat and cool different parts of commercial facilities. Their flexible design works efficiently with any application, and their compact size and smaller weight make the commercial HVAC installation process extremely flexible.
With its heat recovery system and ability to heat and cool different parts of a building thanks to its multiple indoor units, VRF technology is increasingly becoming more common in the United States. And while these systems are costly at around $18 per square foot compared to the usual $12-15 per square foot, industry experts have found that these rates have paid off for extensive commercial facilities, contributing to overall energy savings.
Want to install a ductless system in your facility? Are you in need of HVAC service today in Delaware? Reach out to Service Unlimited to find the right VRF system for your building.
Understanding Split-System HVAC
A split-system air conditioner is a traditional form of ductless air conditioning. When cooling, this system removes and eliminates heat and humidity from your building. When your facility needs heat, the split system works in reverse by removing the cool air and leaving the warm air to heat your building. To complete its heating and cooling processes, split-system air conditioning units have several components.
The components of a split-system air conditioner include a heat pump or an AC unit that is installed outdoors by qualified commercial HVAC services in Delaware. This outdoor unit connects to indoor features, which include the blower coil, furnace, evaporator, and conditioner compressor.
The compressor, in particular, is responsible for removing the hot or cold air from the building. Electric cables and copper tubes usually connect the outdoor and indoor units, adding to the convenience of this solution. A split system has only one thermostat to control the temperature of its facility, along with two split-system subtypes.
This type of system works best for small commercial buildings. It has one compressor, condenser, and evaporator, each controlling temperatures for a specific area in the building. Some facilities have multiple single-split systems to control heating and cooling in individual spaces.
This system has one condenser and one compressor in the outdoor unit paired with multiple evaporators throughout the indoor unit. In this system, the outdoor and indoor components connect through refrigerant lines. They have a smaller outdoor footprint than their single-split counterparts and are often more energy efficient.
How Do You Choose Between Split-System and VRF HVAC Systems?
The ductless HVAC systems you install in your facility depend on your heating and cooling needs. However, a split system is best if your facility needs consistent temperatures. Determining which system would work best for your situation is crucial. As you evaluate your options, consider how simple or complex your facility's HVAC requirements are before you choose one of these systems. Having a commercial HVAC Delaware service will help you figure it out.
If you need to heat and cool different areas simultaneously, a VRF system is your best bet. Additionally, VRF HVAC systems work well with larger and more robust buildings. For example, VRF systems work well for the following commercial buildings:
Large apartment buildings
Hotels
Office buildings
Data centers
Hospitals
Dormitories
Assisted living facilities
Manufacturing plants
Laboratories
Schools
Universities
Retail spaces
Split-system HVAC units are perfect for residential buildings because they tend to be smaller and don't require as many moving parts to fulfill heating and cooling needs. A split system is also generally considered more affordable and ideal for homeowners.
Examples of ideal locations that benefit from split-type units are:
Small apartments
Homes that don't have ductwork
Small commercial businesses
How to Choose and Install Your Ductless HVAC System
Now that you understand the differences between split-system and VRF HVAC systems, how do you get one into your facility? Hiring a professional contractor ensures your commercial HVAC installation runs smoothly and works seamlessly.
Commercial HVAC services in Delaware can perform a split-system versus VRF cost comparison if you're unsure about choosing one. Your contractor can customize your new ductless system to fit your facility's design and meet its HVAC needs. Overall, a contractor ensures that your ductless system performs as well as it can in a way that fits your budget.
Look for Your Ductless HVAC Solution With Service Unlimited
Need an answer to your VRF vs. split-system dilemma? Service Unlimited is here to help. We've been creating HVAC solutions for commercial facilities in Delaware since 1962. In that time, we've developed our knowledge of all the newest HVAC technologies. We use our resources and experience to create the best HVAC solutions for your facility.
Contact Service Unlimited to speak with a professional regarding ductless system installations.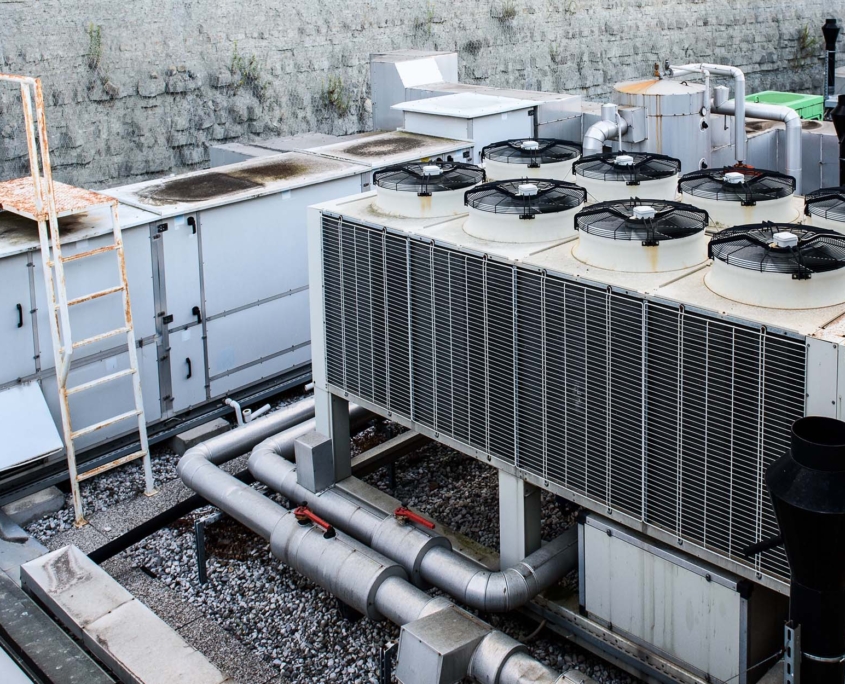 https://www.suihvac.com/wp-content/uploads/2023/05/Industrial-Heating-Ventilation-and-Air-Conditioning-Recuperator_.jpg
1250
2000
digitalteam@viamark.com
https://www.suihvac.com/wp-content/uploads/2021/01/SUI-Logo-copy-300x110-1.png
digitalteam@viamark.com
2023-05-18 09:00:37
2023-09-24 16:26:45
5 Steps to Upgrade Your HVAC Air Filtration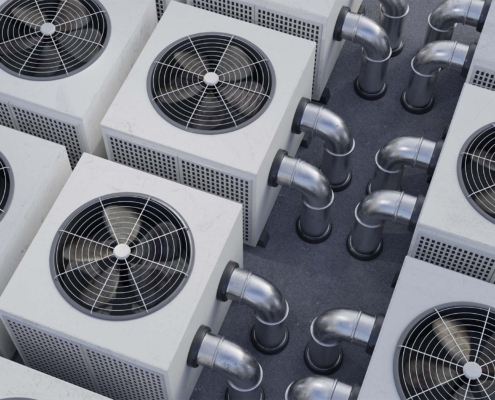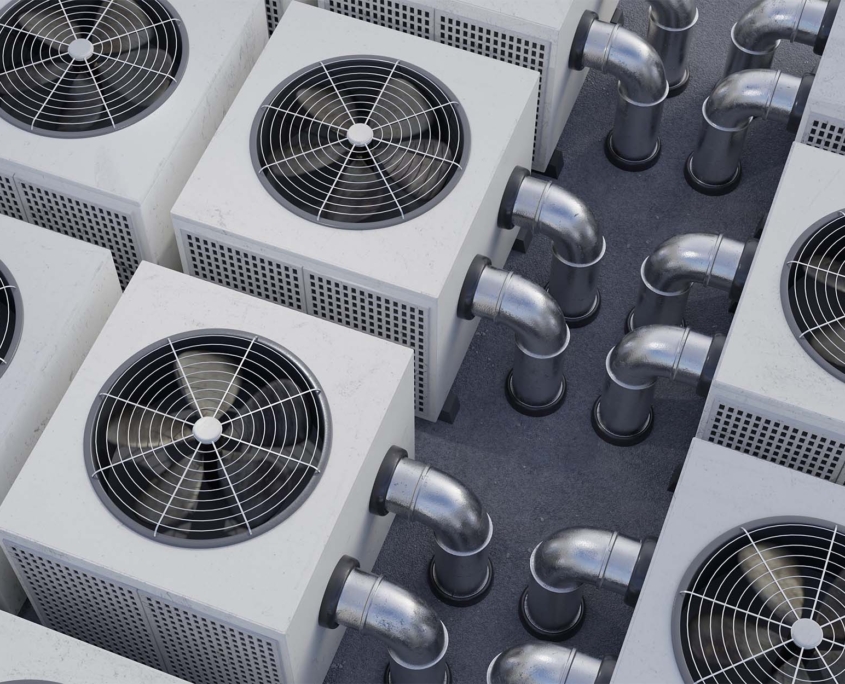 https://www.suihvac.com/wp-content/uploads/2023/05/HVAC-units-heating-ventilation-and-air-conditioning._.jpg
1250
2000
digitalteam@viamark.com
https://www.suihvac.com/wp-content/uploads/2021/01/SUI-Logo-copy-300x110-1.png
digitalteam@viamark.com
2023-05-16 09:00:32
2023-09-24 16:26:45
Addressing HVAC Ventilation Concerns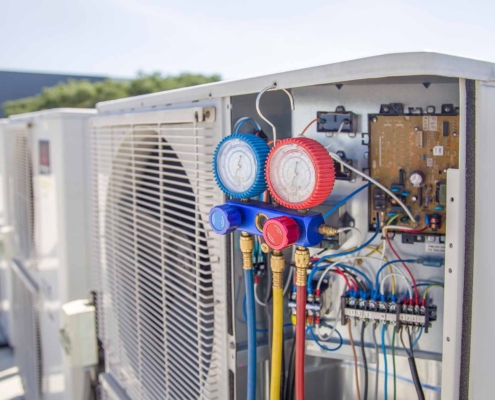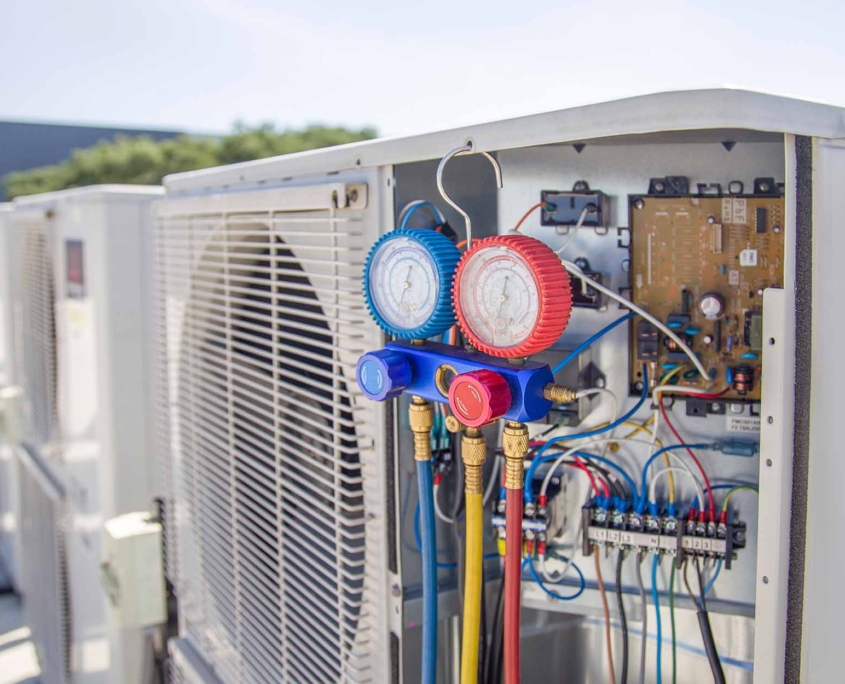 https://www.suihvac.com/wp-content/uploads/2023/04/Air-conditioning-HVAC-service-technician-using-gauges-to-check-refrigerant-and-add-refrigerant._.jpg
1250
2000
digitalteam@viamark.com
https://www.suihvac.com/wp-content/uploads/2021/01/SUI-Logo-copy-300x110-1.png
digitalteam@viamark.com
2023-04-20 09:00:29
2023-09-24 16:26:45
Why You Should Leave Commercial HVAC Maintenance to the Professionals
About
Service Unlimited has worked for nearly 60 years to become your single source HVAC solution. We are your partner in providing a climate that boosts your company's future through the most energy-efficient practices and services that promote the longevity of your equipment.