How to Prepare a Maintenance Budget
Does your business prepare an HVAC Delaware maintenance and operating budget each quarter? If not, your company's funds are in danger when system maintenance and damages arise. HVAC maintenance Delaware budgets help manage, plan, and prioritize application and structural cost factors, making your company more effective with money. From the experts at Service Unlimited, here's everything you need to know about preparing a maintenance budget:
What Is a Maintenance Budget?
A maintenance budget is a document that defines expected costs throughout the year to your building and property. A budget's outline should separate each maintenance area into categories like preventative or reactive to account for each specific action. This budget is an outlined document that proves to your administration that the company needs money for property inspections, maintenance, repair, or new equipment.
Why Do You Need a Maintenance Budget?
An HVAC Delaware maintenance budget serves as a call to action for additional funding. It's also crucial because it's a benchmark tracking what your company maintains or repairs throughout the year. Noticing an area that has racked up maintenance costs allows a company to prepare a simplified solution ahead of time. Creating a maintenance budget provides the best data and information to avoid guesswork at your company. Budget plans improve efficiency and performance, limiting the chance of pleading for emergency funds a business may not own.
The two most common maintenance outlines for facility managers are operating and project budgets. Operating budgets include costs that maintain every department's assets within your organization. The operating budget accounts for equipment, materials, contractors you are interested in, and labor. Project budgets are valuable for specific targets set early in the year. Renovations, replacements, or particular pieces of equipment are accounted for in the project budget. Check out these benefits that prevent business downtime and save money.
Are you looking for HVAC preventative maintenance tips? Check out these benefits that prevent business downtime and save money.
How to Create a Maintenance Budget
Setting a comprehensive HVAC Delaware maintenance budget is complex. There are various data, elements, and personnel in play. Begin preparing a maintenance budget for your company with these steps:
Plan for Maintenance and Emergencies
Factor regular inspection and maintenance costs into your operating budget. Companies can prevent minor damages from becoming extensive and costly repairs by maintaining commercial facilities and property with consistent care. Internal damage is sometimes unavoidable, even with the best facility care. Many companies recommended setting aside emergency services funds, especially for unplanned weather events.
Are you wondering how much your company should allocate toward an emergency budget? Consider this rule of thumb: increase the investment by a small percentage consecutively for each year your facility or property ages. Buildings inevitably experience more damage as they age.
Software licenses, procurement costs, processing fees, or recurring services are hidden costs that can run up maintenance budgets. A company budget review in prior years can catch areas to factor into your operating budget.
Be sure to review recent company budgets and identify areas of overspending. Ask yourself these questions before preparing a new HVAC Delaware budget:
Were there certain areas the budget underwent primary allocation towards?
How much did the company spend on proactive and reactive maintenance?
Did the budget allocate funds toward a specific project or equipment that year?
Did the company stay under the budget or spend too much?
Always make date-backed decisions with your maintenance budget. You may notice that the company has placed excessive investments in HVAC system repair in the past couple of years. Contacting an HVAC company and installing a new HVAC unit could be cheaper than continued repairs.
The East Coast experiences extreme weather conditions during summer and winter. As you begin the year preparing a maintenance budget, consider allocating heavier toward seasons with harsh conditions. If your HVAC Delaware budget is almost dry of cash flow before winter hits, you could be left scrambling in freezing conditions, affecting company productivity.
Commercial HVAC Maintenance Cost Estimating
Your HVAC system is complex. Because the system powers multiple operations throughout your building, more strain accumulates over time. According to the U.S. Energy Information Administration, HVAC systems power more than 50 percent of energy usage throughout commercial buildings across the country.
It's important to schedule yearly or even bi-annual inspections of your company's HVAC unit before solidifying a maintenance budget. A professional contractor can estimate the life expectancy of your system. If your company needs an installation, it is better to factor a new HVAC system into your project budget rather than continually funding expensive repairs.
Average Commercial HVAC Maintenance Cost
The following commercial HVAC factors undergo consideration to determine your commercial HVAC maintenance Delaware contract costs:
System Location
System Size
System Type
Age and Condition
Usage Conditions
Most contracts and maintenance costs $75-200 a year, depending on the size of your facilities and property.
Prepare a Maintenance Budget Today With Service Unlimited
Businesses choose Service Unlimited because they know we deliver quality products and services that exceed expectations. Like any other appliance on your property, an HVAC Delaware system needs regular inspection and maintenance. Want to learn more? Check out a few ways to increase the lifespan of your unit or contact the Delaware commercial HVAC professionals at Service Unlimited for preventative maintenance.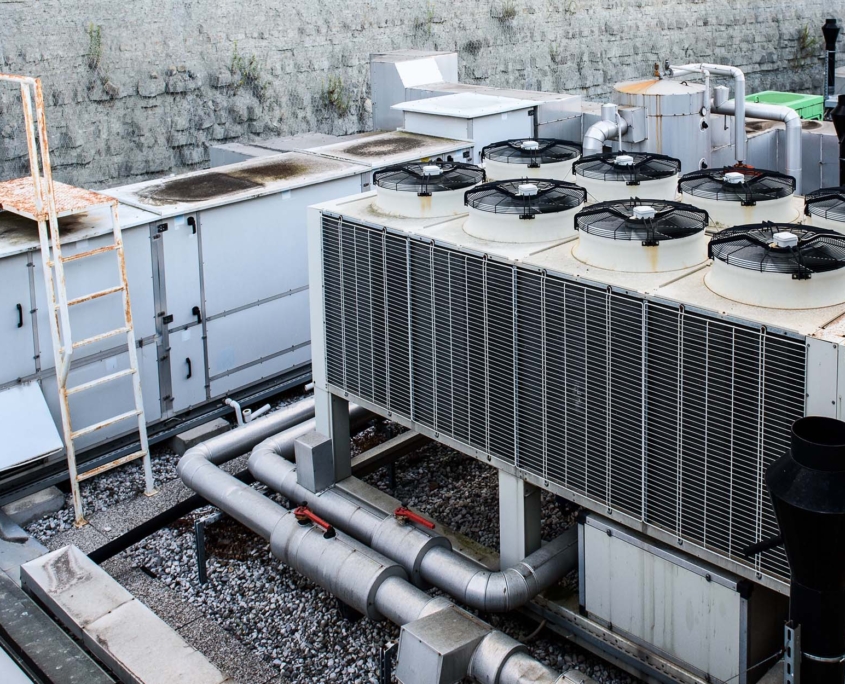 https://www.suihvac.com/wp-content/uploads/2023/05/Industrial-Heating-Ventilation-and-Air-Conditioning-Recuperator_.jpg
1250
2000
digitalteam@viamark.com
https://www.suihvac.com/wp-content/uploads/2021/01/SUI-Logo-copy-300x110-1.png
digitalteam@viamark.com
2023-05-18 09:00:37
2023-09-24 16:26:45
5 Steps to Upgrade Your HVAC Air Filtration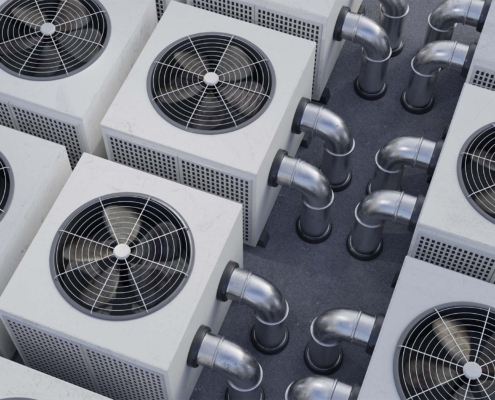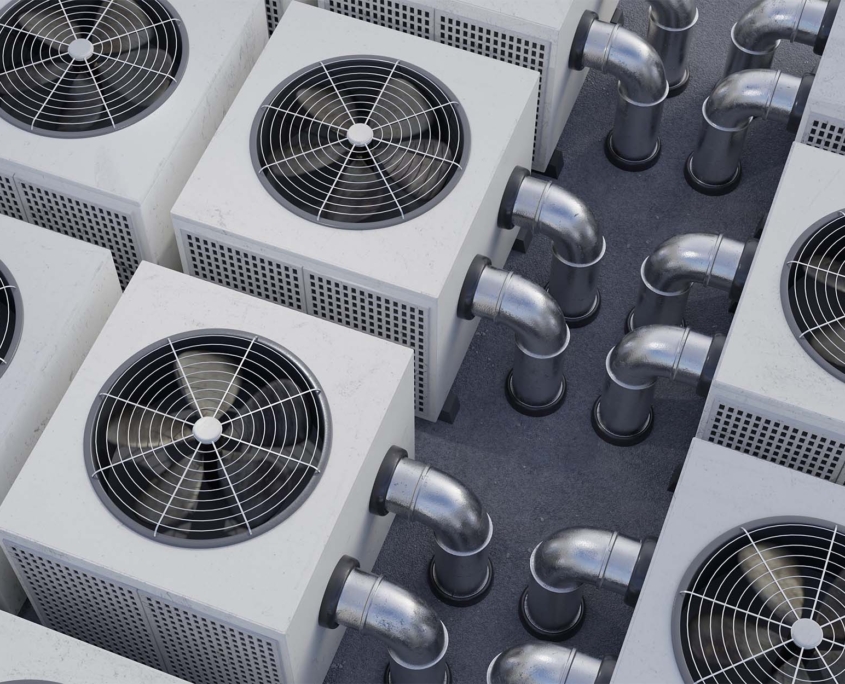 https://www.suihvac.com/wp-content/uploads/2023/05/HVAC-units-heating-ventilation-and-air-conditioning._.jpg
1250
2000
digitalteam@viamark.com
https://www.suihvac.com/wp-content/uploads/2021/01/SUI-Logo-copy-300x110-1.png
digitalteam@viamark.com
2023-05-16 09:00:32
2023-09-24 16:26:45
Addressing HVAC Ventilation Concerns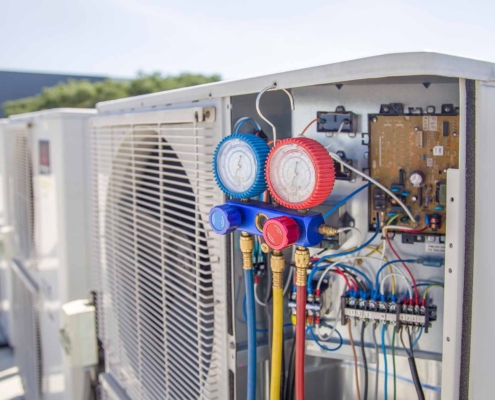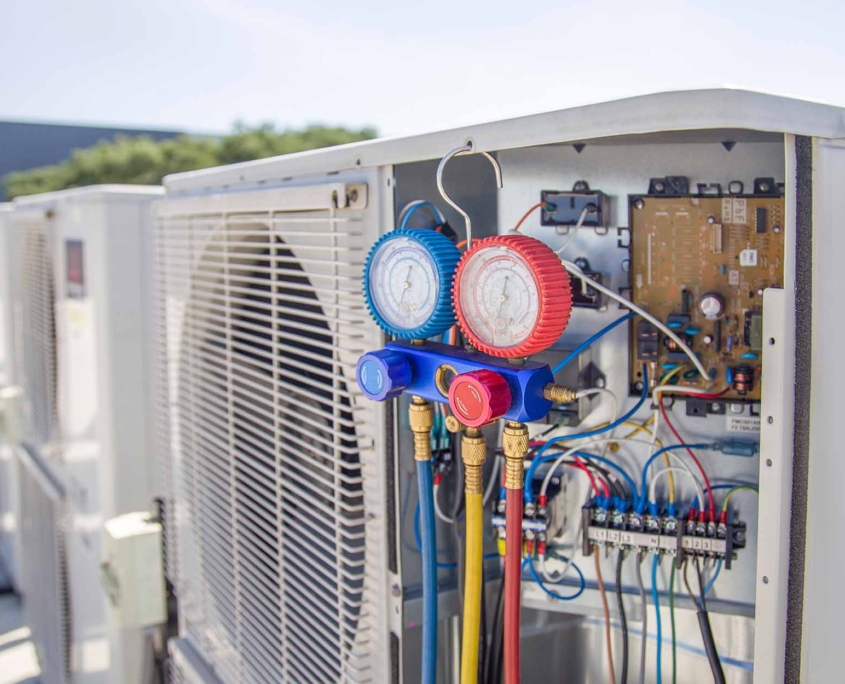 https://www.suihvac.com/wp-content/uploads/2023/04/Air-conditioning-HVAC-service-technician-using-gauges-to-check-refrigerant-and-add-refrigerant._.jpg
1250
2000
digitalteam@viamark.com
https://www.suihvac.com/wp-content/uploads/2021/01/SUI-Logo-copy-300x110-1.png
digitalteam@viamark.com
2023-04-20 09:00:29
2023-09-24 16:26:45
Why You Should Leave Commercial HVAC Maintenance to the Professionals
About
Service Unlimited has worked for nearly 60 years to become your single source HVAC solution. We are your partner in providing a climate that boosts your company's future through the most energy-efficient practices and services that promote the longevity of your equipment.