Why Do I Need an HVAC Maintenance Agreement?
Have you ever tried to work in an office that's freezing cold or unbearably hot? It's not easy. Not only is it difficult to concentrate, but it also affects productivity and morale.
You need reliable HVAC equipment to run throughout the year. Luckily, HVAC maintenance agreements ensure your systems consistently run at peak performance. Continue reading to discover:
The Importance of Planned Maintenance Agreements
The tune-ups in a planned maintenance agreement give you peace of mind knowing your system runs in good condition.
Fixing or replacing your broken HVAC system wouldn't be cheap, and the price would have a ripple effect on your annual budget. HVAC maintenance agreements prevent this scenario, since mechanical contractors optimize the performance of your system. Additionally, they can correct developing issues before they escalate into full-fledged problems. Best of all, the maintenance keeps your equipment in good condition, adding years to its service life.
HVAC equipment is notorious for being power-hungry, as your system's energy consumption accounts for anywhere from 60% to 80% of your monthly bill. With preventative maintenance, professionals regularly inspect your system to fix anything inhibiting its performance, such as leaks or corrosion, and providing you with a more sustainable operation.
Take a look at a few HVAC improvements that can lower your energy bill and free up extra capital.
The majority of warranties that come with an HVAC system are voided if you neglect equipment service. The easy solution to this problem is partnering with a professional for your HVAC maintenance agreement. Complying with the requirements of protection plans spare you the headache of dealing with premature repairs, replacements, or upgrades.
Every HVAC system has an air filter that creates a more comfortable office space by preventing the following particles from contaminating your air:
Pollen
Dust
Allergens
Pathogens
Airborne Germs
Unfortunately, filters get dirty with use and need to be replaced. That's why HVAC maintenance agreements often include filter replacements, so you can consistently supply your employees with clean air.
What to Look for in Annual HVAC Contracts
If you're shopping around for an HVAC maintenance agreement, be sure you're partnering with the right provider. Check out a few key aspects of service contracts before signing the dotted line.
Your business is unique, and a cookie-cutter approach to your HVAC service simply won't cut it. Before committing to a partnership, determine how much your contractor is willing to work with you by asking yourself questions like:
Does my prospective partner care about my business?
How much does their standard HVAC service agreement cost?
Do they only offer one contract for all of their clients?
Is the provider willing to customize the terms of the agreement based on your needs?
Depending on your HVAC needs, you may need a contractor flexible enough to create a custom contract written specifically for your business.
Another important factor to consider is the materials provided. Carefully read the terms that outline which party is responsible for acquiring individual parts and ask your potential contractor if there's any hidden costs or expenses.
Additionally, it's critical to determine how frequently your system needs service. As a general rule of thumb, buildings with one or two HVAC units can get away with annual maintenance. Larger operations need multiple service appointments throughout the year. The more often you check your system, the more reliable your HVAC will be, so find the right frequency to balance reliability, cost, and use.
While regular maintenance can help prevent equipment failure, every HVAC system has a life expectancy. Ask your prospective provider questions like:
What emergency agreement does your contract guarantee?
How long will it take for you to get out here and service my system?
Will it cost extra to fix my HVAC outside of regular business hours?
HVAC units older than 15 years are more prone to critical failure, so if you're looking to combat downtime, make sure that your HVAC maintenance agreement includes an emergency service clause.
Service Unlimited: Your Top Choice for High-Quality HVAC Maintenance in Delaware
Service Unlimited has been delivering high-quality HVAC maintenance for over 60 years. We've been able to sustain continuous growth due to our reputation for providing trustworthy service that our clients can rely on.
For every partnership, we guarantee to adhere to our core values:
Dependable service for every client
Driven to solve the most challenging HVAC issues
Dedicated to providing a positive experience for every customer
If your system is overdue for a tune-up, start a conversation with the experts and ask about our free assessments.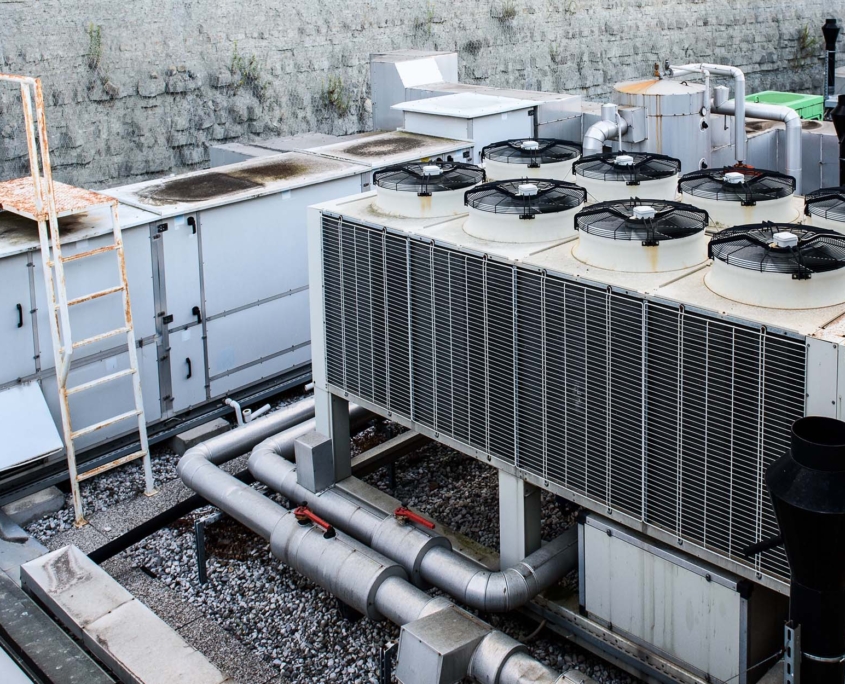 https://www.suihvac.com/wp-content/uploads/2023/05/Industrial-Heating-Ventilation-and-Air-Conditioning-Recuperator_.jpg
1250
2000
digitalteam@viamark.com
https://www.suihvac.com/wp-content/uploads/2021/01/SUI-Logo-copy-300x110-1.png
digitalteam@viamark.com
2023-05-18 09:00:37
2023-09-24 16:26:45
5 Steps to Upgrade Your HVAC Air Filtration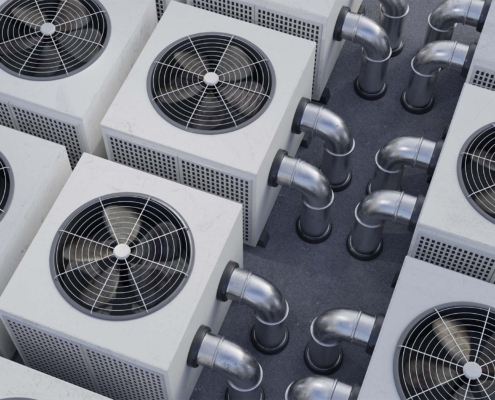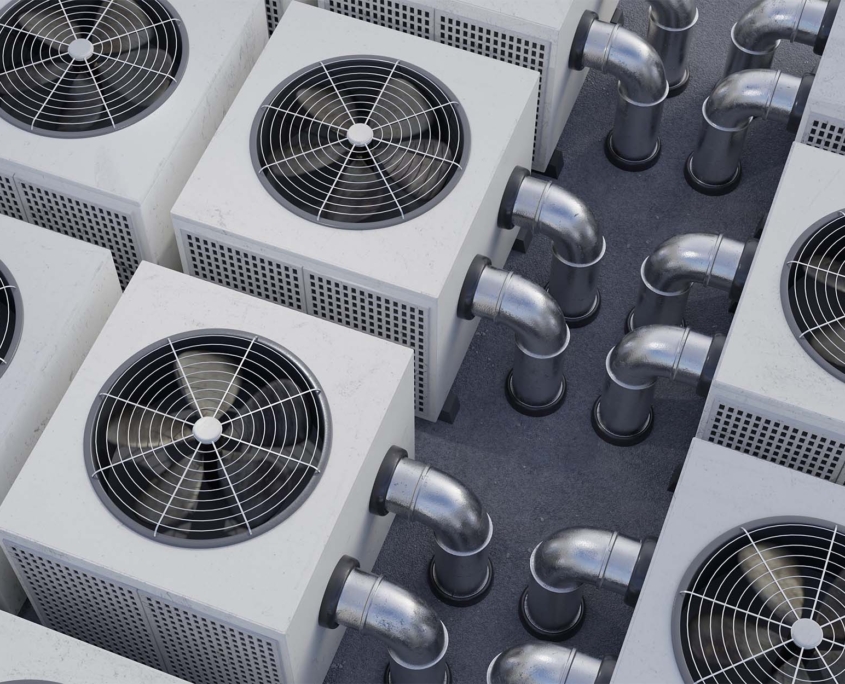 https://www.suihvac.com/wp-content/uploads/2023/05/HVAC-units-heating-ventilation-and-air-conditioning._.jpg
1250
2000
digitalteam@viamark.com
https://www.suihvac.com/wp-content/uploads/2021/01/SUI-Logo-copy-300x110-1.png
digitalteam@viamark.com
2023-05-16 09:00:32
2023-09-24 16:26:45
Addressing HVAC Ventilation Concerns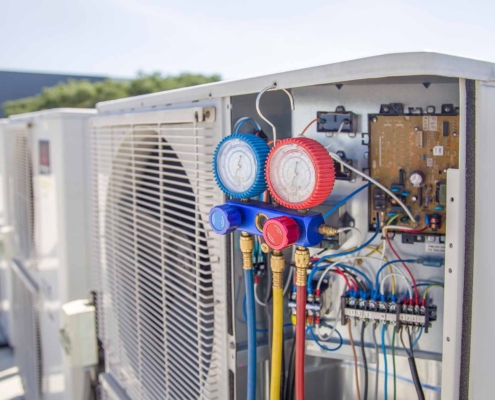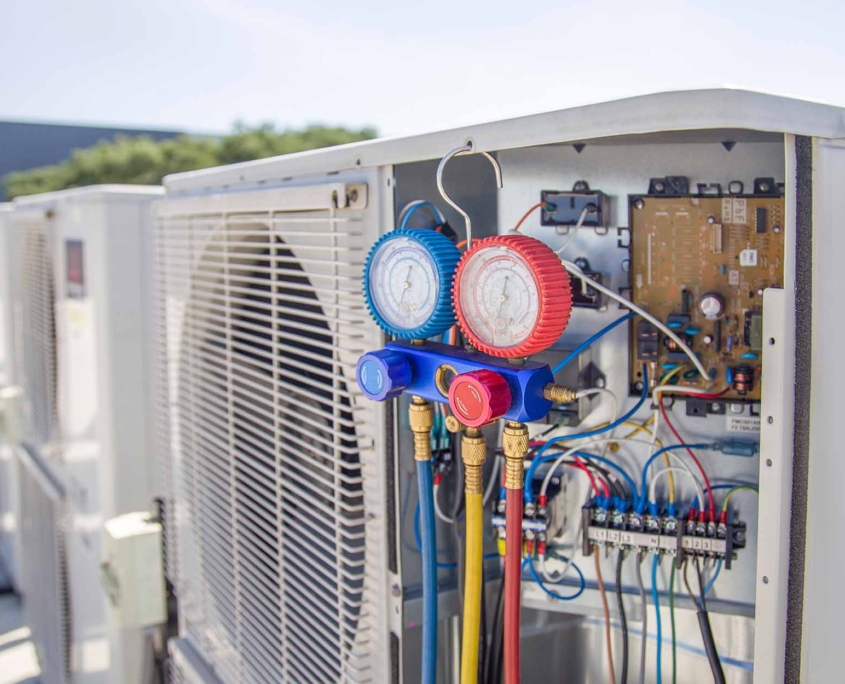 https://www.suihvac.com/wp-content/uploads/2023/04/Air-conditioning-HVAC-service-technician-using-gauges-to-check-refrigerant-and-add-refrigerant._.jpg
1250
2000
digitalteam@viamark.com
https://www.suihvac.com/wp-content/uploads/2021/01/SUI-Logo-copy-300x110-1.png
digitalteam@viamark.com
2023-04-20 09:00:29
2023-09-24 16:26:45
Why You Should Leave Commercial HVAC Maintenance to the Professionals
About
Service Unlimited has worked for nearly 60 years to become your single source HVAC solution. We are your partner in providing a climate that boosts your company's future through the most energy-efficient practices and services that promote the longevity of your equipment.