When Should I Replace My Commercial HVAC System?
While walking into a comfortable office climate is a great feeling, it's never guaranteed. Mechanical systems fail over time, and your commercial heating and cooling units are no exception. However, understanding when to replace your Commercial HVAC system can be confusing, and you may have a few questions, like:
When should I consider replacing HVAC Equipment?
I've been neglecting preventive maintenance, does that affect HVAC replacement?
How long does it take to replace HVAC systems?
When's the best time to replace my HVAC units?
How do I find a trusted HVAC replacement service?
Continue reading to discover everything you need to know about commercial HVAC replacement.
Commercial HVAC Replacement FAQs You Might Be Asking
It's important to note nothing lasts forever, and your business isn't immune to HVAC issues. If you're looking to stay ahead of system-wide failure, here's what you need be asking:
What Should I Consider When Replacing HVAC Equipment?
The first thing to consider when replacing HVAC equipment is determining how close your unit is to the end if it's lifespan. Generally speaking, there are two tell-tale signs your HVAC system is near failure: mechanical issues and strange odors. So, let's explore the specific circumstances for each one.
Poor Airflow: One of the more obvious signs your air conditioner is past its lifetime is if some areas in your office seem colder than others. This is usually an indication of airflow issues, which are one of the most common HVAC problems in commercial buildings.
Energy Waste: If you've noticed your energy bills steadily increasing, that's another tell-tale sign you might need to invest in a new HVAC system. In most commercial buildings, heating and cooling operations account for roughly 60% of their monthly energy bill. However, inefficient HVAC systems can require almost twice as much. As your system ages, everyday wear and tear occurs, which reduces the effectiveness of your equipment. To compensate, your HVAC unit draws extra energy to maintain the same output, which is seen in your utility bills.
Another sign your HVAC is past its prime if you notice strange smells emanating from the system. HVAC units release various odors, and while some are harmless, others indicate more significant problems.
Oil Smell: If you notice an oil smell coming from your HVAC system, this is most often a sign of internal oil leaks. If the smell continues, it's time for a professional replacement. However, it's important to note if there's no visible oil inside your system, then the smell could come from a damaged oil burner. Regardless, it'll be time to buy a new system.
Smoke Smell: Smoke smells indicate something burning or overheating within your HVAC unit. Whether it's a frayed wire or a damaged motor, turn off your AC unit immediately to prevent further burning. Overheated systems can also burn dust or debris, worsening the smell. In most cases, this is a warning sign that your HVAC's time is almost up.
I've Been Neglecting Preventive Maintenance, Does that Affect Replacing My Old HVAC System?
Consistent maintenance is advantageous because mechanical contractors conduct upkeep tasks that optimize the performance of your system. However, neglecting preventative maintenance means minor issues go unchecked. Over time, they can snowball into system-wide problems, leaving you with a premature HVAC replacement on your hands.
While preventative maintenance doesn't directly affect the replacement process, it does help you squeeze a few more years of service out of your HVAC systems.
How Long Does it Take to Replace HVAC Systems?
Simply put, it depends. Generally speaking, it takes anywhere between 4 to 8 hours to replace a commercial HVAC system. However, the length of time changes depending on the:
Size of your units
Number of HVAC systems being replaced
Size of your commercial building
And, most importantly, the company you hire
Are your HVAC Systems past their lifespan? Don't worry, Service Unlimited has a wide range of solutions to keep your commercial heating and cooling operations in good shape.
How Can I Find a Trusted HVAC Replacement Service?
To find a reputable HVAC repair company in Delaware, consider the following:
Take a Look at Online Reviews
When searching for professional HVAC repair services, online reviews are a great place to start. Create a list of potential companies, and read their reviews on Google, Facebook, and Yelp.
Because these are the three major review websites, you'll get a large sample size of customer experiences. Reading through several testimonials gives you a comprehensive picture of what the company does and, more importantly, how well they do it.
It's important to note that no company delivers perfect service—mistakes happen. Even the highest-rated HVAC companies in Delaware have the occasional customer unhappy with the service they received.
So, as a general rule of thumb, Don't get too hung up on a bad review. Instead, look for patterns. If you see multiple reviews noting poor service, that's when it's safe to assume that quality is an issue this company needs to work through.
Ask About Their Technicians
While online reviews can be helpful, they shouldn't be the end-all-be-all in your search for high-quality HVAC replacement. The majority of heating and cooling companies in Atlanta are only as good as their staff. Underqualified technicians are a big problem, and you never want them working anywhere near your heating and cooling systems.
If you're comparing several companies but having trouble deciding which one to go with, the quality of their technicians can be a key differentiator. When reaching out to local providers, ask them questions like:
What certifications do your technicians have?
What does your training process look like?
Can your technician's service specialized equipment?
Is your HVAC staff qualified to work on ducts, piping, and BAS systems?
Just Remember, trustworthy HVAC companies should prioritize certifications and high-quality training for every employee.
Service Unlimited: Your Top Choice for HVAC Replacement Services
Is your HVAC past its lifespan? Good news, SUI can help. We know replacing your commercial HVAC system is a big decision, so we take the time to meet with you to ensure it's done right. Schedule a free consultation with our experts to learn more.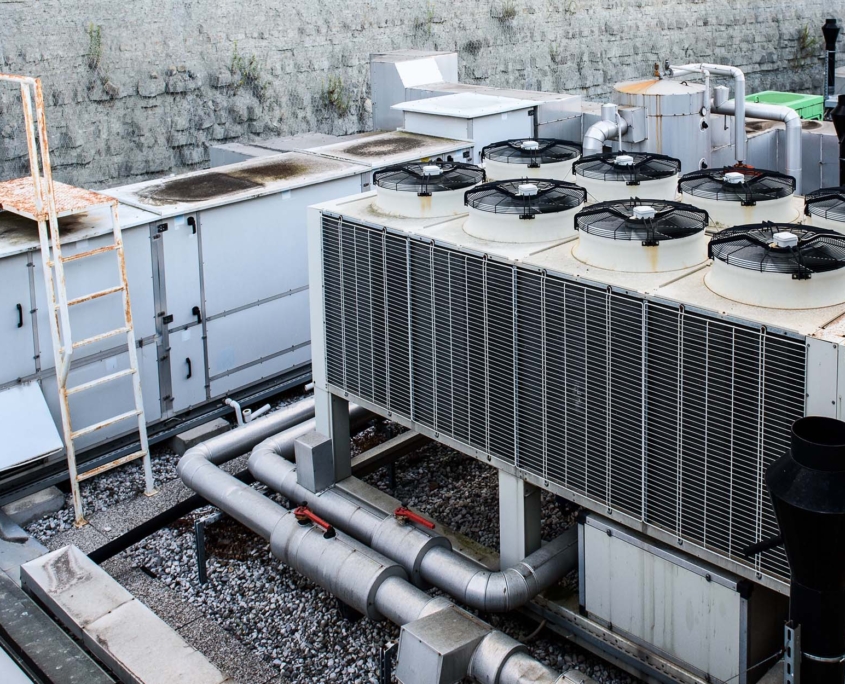 https://www.suihvac.com/wp-content/uploads/2023/05/Industrial-Heating-Ventilation-and-Air-Conditioning-Recuperator_.jpg
1250
2000
Abstrakt Marketing Administrator
https://www.suihvac.com/wp-content/uploads/2021/01/SUI-Logo-copy-300x110-1.png
Abstrakt Marketing Administrator
2023-05-18 09:00:37
2023-06-09 16:26:59
5 Steps to Upgrade Your HVAC Air Filtration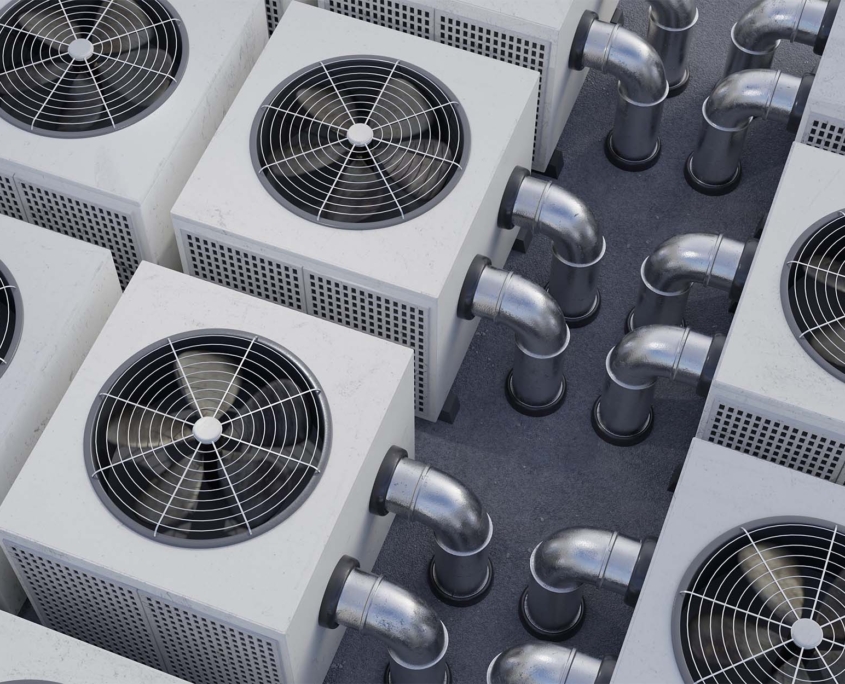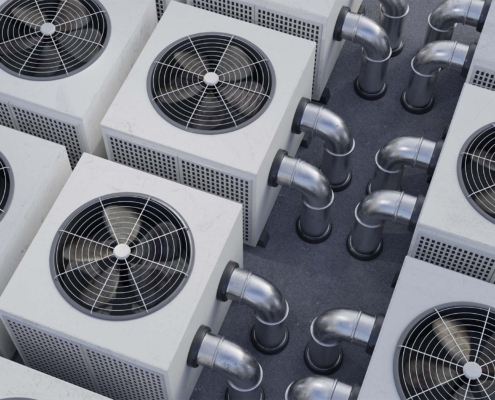 https://www.suihvac.com/wp-content/uploads/2023/05/HVAC-units-heating-ventilation-and-air-conditioning._.jpg
1250
2000
Abstrakt Marketing Administrator
https://www.suihvac.com/wp-content/uploads/2021/01/SUI-Logo-copy-300x110-1.png
Abstrakt Marketing Administrator
2023-05-16 09:00:32
2023-06-09 16:26:59
Addressing HVAC Ventilation Concerns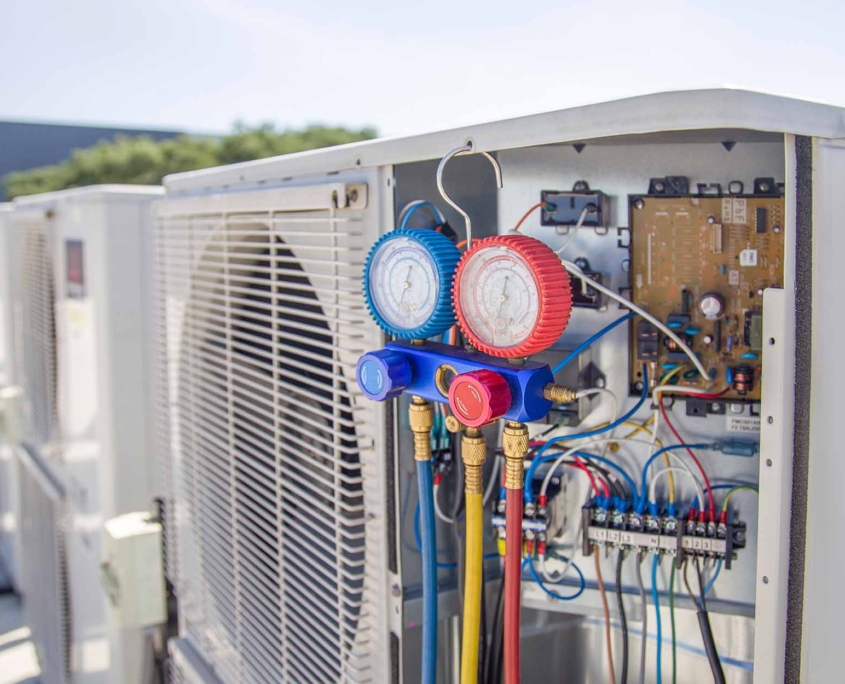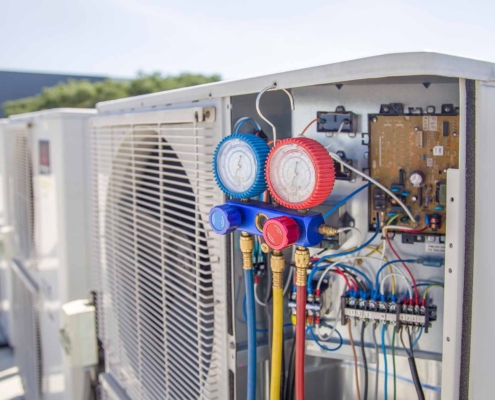 https://www.suihvac.com/wp-content/uploads/2023/04/Air-conditioning-HVAC-service-technician-using-gauges-to-check-refrigerant-and-add-refrigerant._.jpg
1250
2000
Abstrakt Marketing Administrator
https://www.suihvac.com/wp-content/uploads/2021/01/SUI-Logo-copy-300x110-1.png
Abstrakt Marketing Administrator
2023-04-20 09:00:29
2023-06-09 16:26:59
Why You Should Leave Commercial HVAC Maintenance to the Professionals
About
Service Unlimited has worked for nearly 60 years to become your single source HVAC solution. We are your partner in providing a climate that boosts your company's future through the most energy-efficient practices and services that promote the longevity of your equipment.