Do HVAC Maintenance Contracts Really Save My Business Money?
Do you want to be stuck with out-of-pocket expenses if your HVAC unit malfunctions during a heatwave or winter storm? Are you willing to risk violating your warranty due to falling behind on the maintenance schedule? Making a mistake on either of those fronts will cost you big time.
It's in your company's best interest to invest in a commercial HVAC maintenance contract. Here's what you need to know.
Understanding How HVAC Maintenance Contracts Help You Save Money
Do you know the average cost of a new commercial HVAC system can be between $6,000 and $12,000 for a 1,000-square-foot space? If you need to replace the HVAC unit in your facility, the expense for the system and the installation will add up to a considerable sum. And if your facility's ductwork needs to be repaired or replaced, the cost could climb even higher. Because of the investment required, it makes sense to opt for an HVAC maintenance contract. It's one of those things that will save you more money than it costs you. Here are a few reasons why.
Predictable and Fixed Expenses
One way you'll save money is by getting predictable, fixed expenses for your HVAC system. If you reject an HVAC maintenance contract, the other option is an as-needed maintenance program. That could turn into a financial nightmare that exceeds your maintenance budget.
Do you want to have to pay out of pocket for any maintenance or repair situations that arise? That's exactly what you'll face if you don't sign up for an HVAC service contract. The contract will cover the cost of annual maintenance, which will ensure your commercial HVAC system remains functional. You can budget for HVAC-related expenses, freeing up funds to use in other essential areas of your business. Don't roll the dice—get a contract.
Depending on whom you ask, a commercial HVAC system can last anywhere from 15 years to 20 years. But that's just the average life expectancy. Do you want to achieve, or even exceed, the average life expectancy of your commercial HVAC system? If so, do the following:
Buy a quality commercial HVAC system from a recognized manufacturer.
Maintain the commercial HVAC equipment regularly.
Repair the commercial HVAC unit as required to avoid more expensive issues later.
If you're going to spend five figures on an HVAC system, you'll want to squeeze as much life out of it as you can. But if maintenance and repairs are not performed at proper intervals, your equipment might fall short of even the average life expectancy. Why invest in new equipment and see it fall apart due to a lack of proper care? Wear and tear will do a number on your HVAC unit, especially if taking care of it is an afterthought. Getting an HVAC service contract means getting preventative maintenance, reducing the odds of catastrophic equipment failure that costs an arm and a leg to fix. Don't adopt a strategy where you wait for things to break before scrambling to call an HVAC technician to fix them. Entering a commercial HVAC service contract means being proactive rather than reactive, and that'll save you a lot of money.
Commercial HVAC systems are typically one of the most expensive parts of your building, Service Unlimited helps extend their service life.
Fast Assistance for Maintenance Requests
When you sign an HVAC maintenance contract, you'll have access to qualified technicians whenever you need your equipment serviced. The HVAC company will dispatch professionals with experience working on the make and model of your system. Your maintenance contract guarantees that a professional will assess the problem and resolve the issue as soon as possible. You'll appreciate knowing that all you need to do is pick up the phone and talk to someone at the HVAC company. If you don't have this guarantee, you might have to spend a small fortune to find someone to come to your business to fix the problem. Plus, the maintenance will be covered under your service pact with the HVAC vendor.
Reduced Unplanned Downtime
One of the worst things any business can experience is unplanned downtime. It can be like throwing a wrench into your company's proverbial gears. But if you don't get proper maintenance for your HVAC unit, the chances of unplanned downtime will increase. Going too long without maintenance will increase the risks of significant damage requiring extensive and costly repairs. What if your equipment suffers a catastrophic breakdown during a heatwave or cold snap? You may have to shut down your entire operations for the good of your workers.
Unplanned downtime means efficiency and productivity will drop like a rock. It'll also hit your company in the pocketbook since you won't make revenue during the downtime. And then there's the cost of emergency HVAC repair. Can your company handle cost overruns?
An HVAC preventative maintenance contract will reduce the odds of problems that lead to unplanned downtime. And even if a problem emerges, the contract means that your business will be a priority for emergency assistance. You'll be up and running in no time.
Concentrate on Core Competencies
When you sign an HVAC service contract, the HVAC company will be responsible for the upkeep and repair of the equipment. That means your staff members can focus on core competencies rather than have to split their time between doing their work and working on the HVAC system. You can also imagine the problems that can arise if untrained people start to tinker with the equipment. That might cause more harm than good. So, rather than appointing staff to work on equipment they're not trained to handle, get trained HVAC technicians to do it. Opting for an HVAC maintenance contract is the way to go.
Your One-Stop Shop for HVAC Maintenance and Repair Needs
At Service Unlimited, we're dedicated to providing the best commercial HVAC service in all of Delaware. Our skilled commercial HVAC technicians can install, maintain, and repair your commercial HVAC equipment. Our full-service HVAC services mean you won't have to deal with multiple companies for the help you need. Get in touch to learn more or to book a consultation.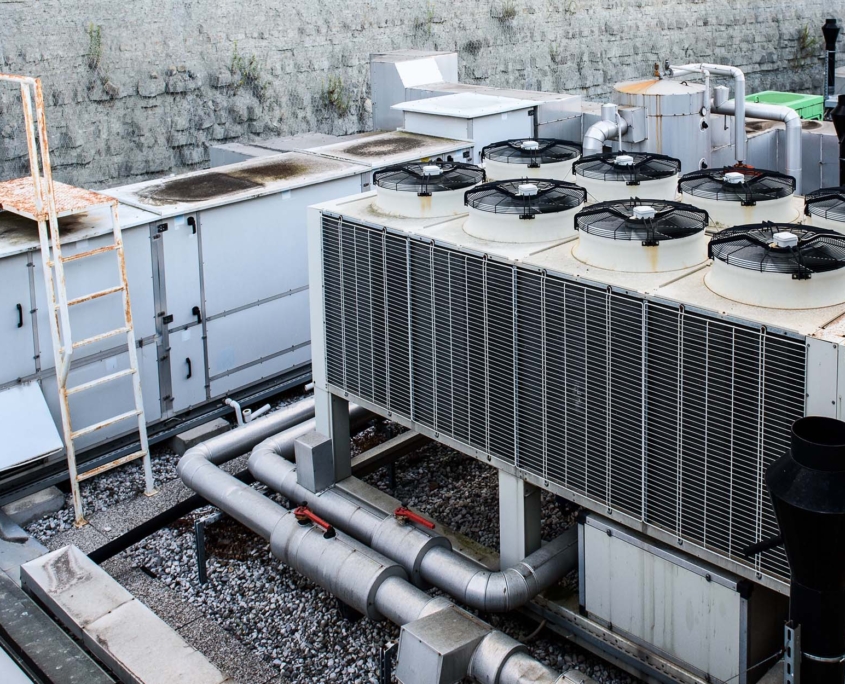 https://www.suihvac.com/wp-content/uploads/2023/05/Industrial-Heating-Ventilation-and-Air-Conditioning-Recuperator_.jpg
1250
2000
digitalteam@viamark.com
https://www.suihvac.com/wp-content/uploads/2021/01/SUI-Logo-copy-300x110-1.png
digitalteam@viamark.com
2023-05-18 09:00:37
2023-09-24 16:26:45
5 Steps to Upgrade Your HVAC Air Filtration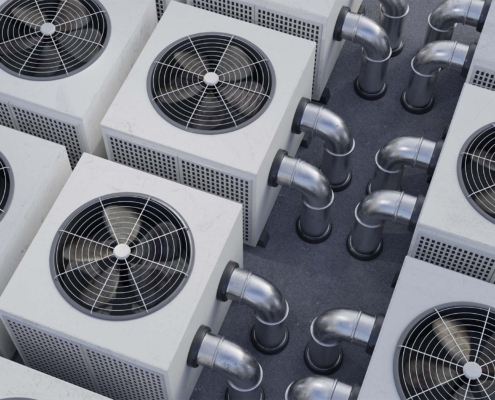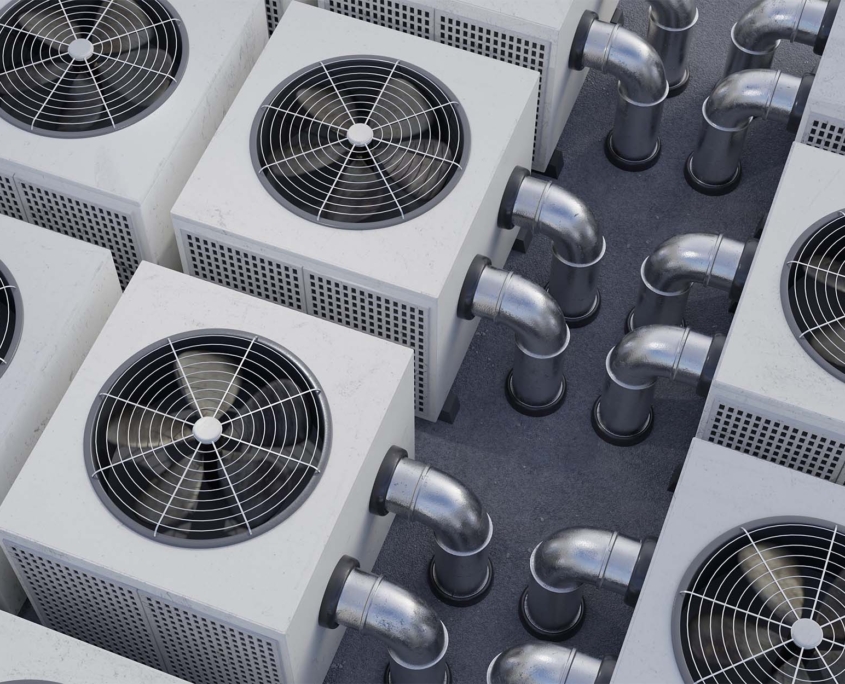 https://www.suihvac.com/wp-content/uploads/2023/05/HVAC-units-heating-ventilation-and-air-conditioning._.jpg
1250
2000
digitalteam@viamark.com
https://www.suihvac.com/wp-content/uploads/2021/01/SUI-Logo-copy-300x110-1.png
digitalteam@viamark.com
2023-05-16 09:00:32
2023-09-24 16:26:45
Addressing HVAC Ventilation Concerns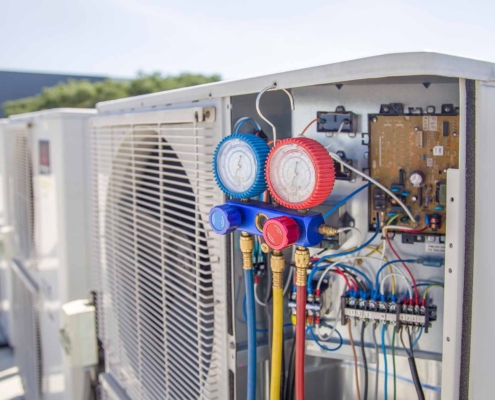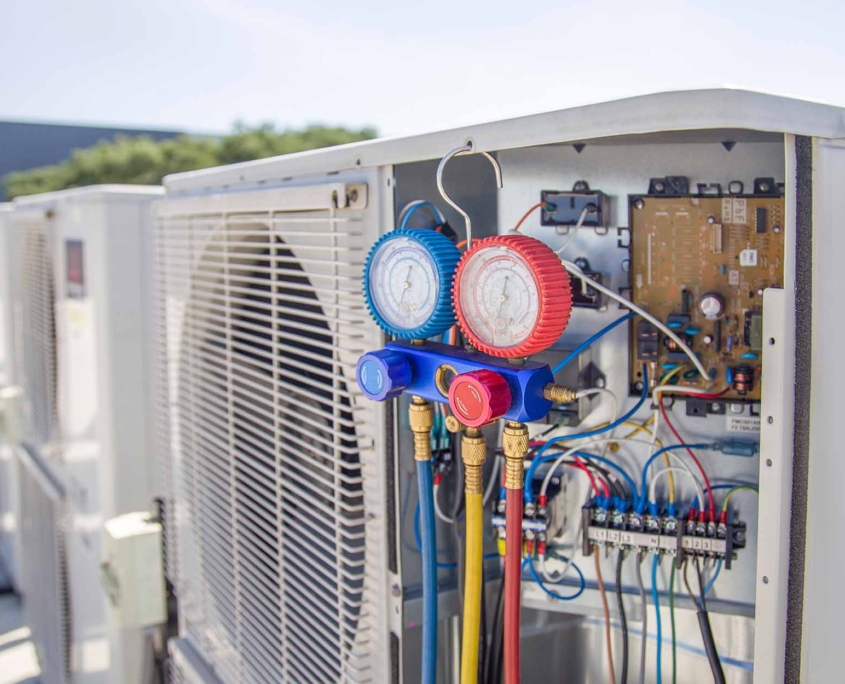 https://www.suihvac.com/wp-content/uploads/2023/04/Air-conditioning-HVAC-service-technician-using-gauges-to-check-refrigerant-and-add-refrigerant._.jpg
1250
2000
digitalteam@viamark.com
https://www.suihvac.com/wp-content/uploads/2021/01/SUI-Logo-copy-300x110-1.png
digitalteam@viamark.com
2023-04-20 09:00:29
2023-09-24 16:26:45
Why You Should Leave Commercial HVAC Maintenance to the Professionals
About
Service Unlimited has worked for nearly 60 years to become your single source HVAC solution. We are your partner in providing a climate that boosts your company's future through the most energy-efficient practices and services that promote the longevity of your equipment.